FACE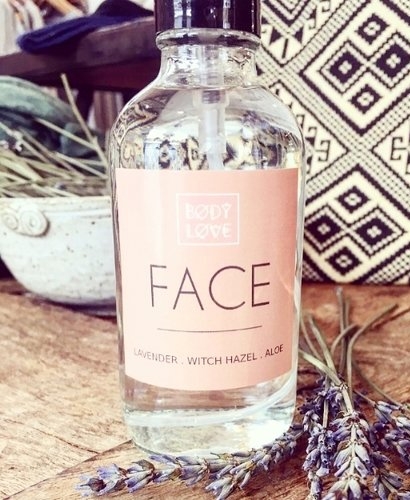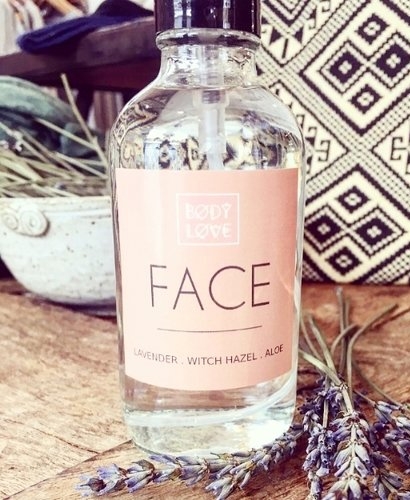 FACE
Facial Toning Spray.
Ingredients:
Organic Lavender Hydrosol
Organic Witch Hazel
Distilled Aloe Vera
Natural Grain Alcohol
Love
FACE Is A Creation That Came About 5 Years Ago When My Partner And I Needed Something To Help Our Skin. We Wanted Something To Aid And Prevent Occasional Acne While Also Keeping Our Pours Clean And Not Drying Out The Skin. A Friend Turned Us Onto Witch Hazel, Which We Began Using Everyday After We Would Shower (Note: We Never Wash Our Faces With Soap, We Just Rinse With Warm Water And Spray The Toner Onto The Skin While It Is Warm And Moist).
Then, Based On What I Began Learning About The Antiseptic And Cleansing Powers Of Lavender, I Felt It Would Be Nice To Add Lavender Hydrosol To The Witch Hazel. The Lavender Adds A Nice Fresh Scent And Helps Nourish The Skin, Aiding In The Prevention Of Blemishes And Bacteria Build Up.
Because I Am A Devoted Believer In The Healing Properties Of The Cactus, And Know That Aloe Helps Heal Cell Tissue, I Wanted To Add Aloe Vera As Well. At First, I Wasn't Sure How To Access The Right Consistency Of Aloe In Order To Match It To The Watery Base Of The Other Hydrosols. However, After A Bit Of Searching Around, I Discovered An Aloe Hydrosol That Blended Into The Mix Perfectly.
Hydrosol Is The Moisture/Water That Is Extracted During The Distillation Process (Heating & Steaming). If You Appreciate Essential Oils, You Might Be Fascinated To Know That The Hydrosol Is Basically The Water That Remains When The Oils Are Extracted From The Plant. It Is A Phenomenal Way To Utilize The Potent Plant Medicine, Without The Oil Consistency.
It Has Taken Me A Few Years To Perfect (In My Opinion) The Right Blend Of These 3 Plants. I Believe That The Witch Hazel And Lavender Help Keep The Skin Clean And Purified, While The Aloe Helps To Keep The Skin Moist And Rejuvenated.
As Far As Sourcing: The Lavender Is Organically Grown Locally On A Farm Here In The San Juan Islands, Called Pelindaba Lavender Farm. They Extract The Hydrosol Right There On The Farm.
The Witch Hazel Is From A Distillation Company Here In The US That Sources Organic Witch Hazel. They Also Add A Small Amount Of Natural Grain Alcohol To Preserve And Prevent Bacteria. At First I Was Not Interested In The Addition Of The Alcohol But It Is Actually Quite Necessary In Order To Ensure That The Bacteria Level Is Under Control. Because It Is Natural Grain Alcohol, It Doesn't Dry Out The Skin.
The Aloe Vera Is From A Family-Owned And Operated Farm In TX.
I Am Just Beginning To Delve Into The Art Of Distillation And Look Forward To Offering My Own Handmade Distilled Waters When I Feel Confident Enough To Share Them. For Now, I'm Focusing On The Art Of The Brew And Conscious Sourcing.